Jeff's story: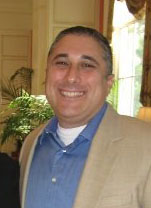 Jeff attended Rensselaer Polytechnic Institute, in Troy NY, and holds a Master's Degree in Electrical and Computer Systems Engineering. After RPI, he joined the telecommunications company Nortel Networks and held several positions in the Research and Development area focused on Quality Assurance and Project Management.

While at Nortel Networks, he received Project Management Professional (PMP) certification from the Project Management Institute (PMI) and also his Lean Six Sigma Black Belt (LSS-BB) certification while focused on product efficiency and cycle time reductions resulting in $250M annualized savings.

In 2010, Jeff joined Ericsson as a Senior Manager in the Release Management Team. In this role, he was responsible for representing the entire R&D team for Ericsson's CDMA product releases. Focus areas included budget planning for their $20MM program, portfolio prioritization and execution, workforce planning, and risk management strategies.

In early 2013, he transitioned to lead process improvement teams and initiatives for Ericsson's North American Region. In this role he built a team to monitor and report region-wide improvement projects that contributed cost savings to Ericsson's bottom line. Not limited to just improving visibility and performance, he pushed for the investment in their analytics and business intelligence development in the improvement area. He also created the foundation for the region's Business Process Management Center of Excellence focusing on business process optimization and automation. In January of 2016, Jeff joined MLK Companies as the Chief Operating Officer. In addition to being responsible for the day to day operations, he also has the acting role of the Chief Technology Officer, using his R&D background to solidify the company's technology and business intelligence strategies.

Jeff lives in Plano, Texas with his wife Elizabeth and their two children. His hobbies include woodworking and reading.